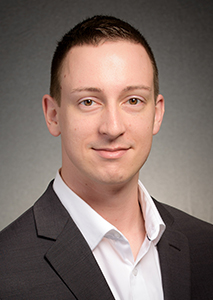 Jon Lucas, MBA
Title:
Chief Compliance Officer
Branch / Location: Cleveland, OH
Email: jlucas@mcdonald-partners.com
Phone: 216-912-1466
With a strong background in marketing and business development, primarily in retail banking and retirement planning, Jon Lucas joined McDonald Partners in 2018 as an Analyst in the Private Placements department. Leveraging this experience, he moved to the Compliance department in 2019, ultimately becoming the Chief Compliance Officer for McDonald Partners' Broker-Dealer. In this role, he is responsible for overseeing the compliance program of the Firm's Broker-Dealer and fostering a culture of compliance within the firm.
Prior to his position with McDonald Partners, Jon was an independent consultant for Veritas Marketing Solutions.  Here, he coached clients on marketing strategy, brand development and client acquisition.
Jon began his career with Cardinal Credit Union, leading their marketing department through several milestones including recognition from the 113th US Congress for their work in student financial literacy.
He holds a Bachelor of Arts degree from Capital University, a Master of Business Administration in Design and Innovation Management from the Weatherhead School of Management at Case Western Reserve University, as well as a Certificate in Executive Coaching from Weatherhead. He is series 7, 66, and 24 registered.