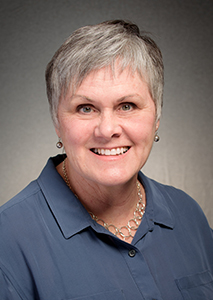 Karen Ling
Title:
Client Service Associate
Branch / Location: Cleveland, OH
Email: kling@mcdonald-partners.com
Phone: 216-912-0560
Karen Ling is the newest member of the Pareto Wealth Management team at McDonald Partners, and serves as Client Service Associate.  In this role, she provides administrative assistance and client relationship services for the Pareto Wealth Management Group.
Returning to her native Northeast Ohio after nearly three decades in the San Francisco Bay Area, Karen is a former member of the California State Bar, and practiced entertainment law before turning her attention to raising her family.  She later worked at a municipal bond law firm, where she provided high-level legal assistant services to two senior partners. Karen frequently prepared legal documents, tracked deadlines for projects and communicated regularly with members of the finance team, including municipal clients, corporate trust banks, underwriters and regulatory agencies. She was also charged with managing the firm's project database, developing and updating forms to enhance efficiency in workflow.
Karen received a Bachelor of Arts in Speech and Drama from Ithaca College in upstate New York and a Juris Doctor from USF Law School in San Francisco.
Karen grew up in Wooster, Ohio where her early passions for music, dance and theatre blossomed. She has maintained her love for music throughout her adulthood and even sang back-up vocals on a Grammy-nominated album.
A resident of Cleveland Heights, Karen loves to explore area Metroparks and cultural life with her husband. She is a member of the Western Reserve Chorale and in her spare time pursues the dream of designing a truly deer-proof garden.