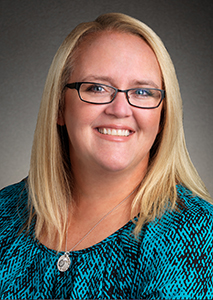 Casey Bunker
Title:
Senior Registered Client Service Associate
Branch / Location: Toledo, OH
Email: cbunker@mcdonald-partners.com
Phone: 419-740-6111
Looking to make a difference to clients, Casey Bunker made a career choice that she states was "the best decision I ever made."  She thrives on assisting clients as part of a team that is focused on creating success with their financial goals.  When asked why this makes her so fulfilled, Casey shares that she believes in client success and understands that she is part of delivering on the client confidence in their future.
A Toledo native, Casey attended The University of Toledo, where she studied early childhood education.  She, thereafter, found her interest in financial services and spent 20 years at Fifth Third Bank in various positions of support and leadership.  Casey joined McDonald Partners and, specifically, the Mansour Wealth Management team, in 2014.
At Mansour Wealth Management, Casey is the first point of contact for clients; helping to ensure administrative, trading and operational needs are handled accurately and efficiently. She's Series 7 registered and enjoys having a hand in assuring peace of mind, so client operational and administrative needs can be met effectively with personal service in each interaction.
Passionate about giving back to her community, Casey has volunteered with Food for Thought, an organization dedicated to feeding those in the Toledo area, and the Lucas County Special Olympics.  She also works with Notre Dame Academy, Northwest Ohio Lady Irish Softball, and Glass City Athletics Volleyball, where her daughter participates.
Bio on Mansour Wealth Management