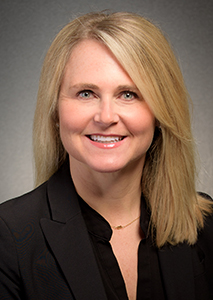 Eileen Linz
Title:
Office Manager
Branch / Location: Cleveland, OH
Email: elinz@mcdonald-partners.com
Phone: 216-912-1479
Eileen Linz joined McDonald Partners in 2016 as Office Manager.  In this role, she has a wide array of responsibilities, including planning and executing company-wide events and meetings, managing office inventory, monitoring overall office operations and ensuring that all advisory and firm insurance licenses are current.
Prior to her role with McDonald Partners, Eileen spent more than 10 years in various Sales Management roles for Marriott International in New York City and The Ritz Carlton in Cleveland.  Here, she developed extensive experience overseeing corporate group sales, managing relationships and organizing events for regional and national clients in the Financial, Insurance, Legal and Entertainment industries.
Eileen received her Bachelor of Arts degree from the University of Dayton. She lives in Shaker Heights with her husband and two children. She enjoys golf, tennis, cooking and traveling.