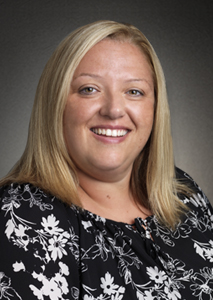 Heidi Vickers
Title:
Senior Registered Investment Associate
Branch / Location: Toledo, OH
Email: hvickers@mcdonald-partners.com
Phone: 419-740-6116
With more than two decades in the financial services industry, Heidi Vickers is well positioned to help her clients in any way possible.
Heidi joined McDonald Partners in 2012, following her time as Operations Manager with Morgan Stanley for 10+ years.  Prior to her position there, she served as a Wire Operator with PaineWebber.
A graduate of Lourdes College, Heidi has a Bachelor's Degree in both Human Resource Management and Business Management.
Outside of work, Heidi keeps busy with her four daughters and husband at their home in Toledo.  An avid football fan, she enjoys visiting the Toledo Zoo and area parks, and spending free time with her extended family.  Heidi also loves vacationing in Surfside, South Carolina.