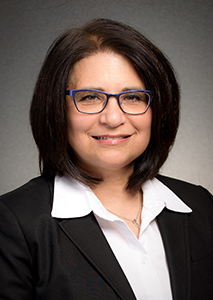 Helene Shafiyan
Title:
Senior Registered Client Service Associate
Goodman Wealth Advisors
Branch / Location: Cleveland, OH
Email: hshafiyan@mcdonald-partners.com
Phone: 216-912-0571
Helene Shafiyan joined McDonald Partners in 2012 and serves as a Senior Registered Client Service Associate with Goodman Wealth Advisors. In this role, she uses her nearly 30 years of industry experience to build and maintain client relationships, while carefully managing assets.
Client service is Helene's passion, as prior to joining McDonald Partners, she worked in a similar role with Wells Fargo Advisors. She also spent 25 years in client service with Morgan Stanley Smith Barney, and its predecessor firms, as a Client Service Specialist and Financial Advisor.
Helene graduated from Rutgers University with a Bachelor of Arts degree in psychology.
She is a long-time resident of Solon.