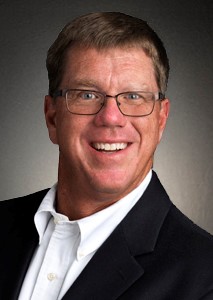 Russell Wood
Title:
Managing Director
Branch / Location: Toledo, OH
Email: rwood@mcdonald-partners.com
Phone: 419-740-6115
Russell Wood's love of finance started with his first job – as a Bank Teller.  Since having that role, nearly 20 years ago, his passion for the industry has grown and he now serves as Managing Director at McDonald Partners.
In this position, Russell is responsible for growing current business and bringing new clients to the firm. Additionally, he manages investment and retirement planning for a broad portfolio of long-standing clients across the United States.  Many of his accounts span several generations, and the majority have trusted his counsel for more than a decade.
Prior to joining McDonald Partners, Russell served as Senior Vice President and Regional Manager for the Wealth Management Group at a large, Midwestern bank, where he was responsible for more than a billion dollars in assets in his region.  He also served as a Trust Officer, Portfolio Manager and Retirement Services Manager, honing his skills in trust, investment and retirement planning.
A graduate of The Ohio State University, Russell has a Bachelor's Degree in Business Administration and also completed two courses through the Cannon Financial Institute, the premier provider of professional development solutions.
Russell serves on the Board of Directors at The Victory Center, an organization which provides hope and support to cancer patients, survivors, and those closest to them.
Never one to take himself too seriously, Russell also keeps himself busy as a member of Toledo's Distinguished Clown Corps, a group which underwrites the floats and expenses to offer a first-rate Downtown Holiday Parade in Toledo.
Russell is married with two children, and enjoys watching his beloved Boston Red Sox.