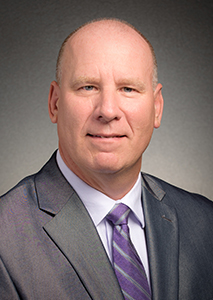 Tom Yako
Title:
Director of Managed Assets
Branch / Location: Cleveland, OH
Email: tyako@mcdonald-partners.com
Phone: 216-912-0562
Tom Yako has more than 20 years of experience in the securities industry, with a wide array of responsibilities.  As the Director of Managed Assets for McDonald Partners, he supports and provides analytical information to Financial Advisors on mutual funds, separate account managers and other investment vehicles.  In addition, Tom is responsible for all performance reporting associated with McDonald Partners' fee-based investment accounts.  As a member of the firm's Investment Committee, he is involved with the review and due diligence process associated with alternative investments.
Tom began his career with McDonald Investments, where he worked with Financial Advisors to develop strategic asset allocation programs, investment policy statements and performance reports for clients including foundations, endowments, ERIA plans and high net-worth individuals.  Tom was also instrumental in developing and implementing an Investment Consulting Process to over 500 financial advisors, which encompassed current portfolio analysis, optimal portfolio development, investment policy creation and investment program implementation and monitoring.
Tom successfully completed the Center for Fiduciary Studies Certification course, earning the designation of Accredited Investment Fiduciary Auditor (AIF).  He was a member of the Mutual Fund Due Diligence committee and was the chairperson of the Managed Assets Group Investment Committee at McDonald Investments.  Tom has earned the Series 7, 9, 10, 24, 31 and 66 licenses.
A graduate of Cleveland State University, Tom has a Bachelor's Degree in Finance.
Tom lives in Olmsted Falls with his wife and three boys.