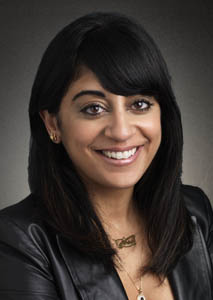 Yasmeen Shousher Moore, MBA
Title:
Portfolio Analyst
Mansour Wealth Management
Branch / Location: Cleveland, OH
Email: yshousher@mcdonald-partners.com
Phone: 419-740-6100
A seasoned financial expert, Yasmeen Moore leads the portfolio analytics for Mansour Wealth Management.  Her approach to benchmarking client portfolios, whether individual or institutional, has a structured process that allows her to ensure full accordance with portfolio management techniques.   Her focus on the statistics of portfolios, as well as analysis of fee and expenses, ensures the client has best of class management.  Maintaining a client-focused approach, Yasmeen develops portfolio models for clients differentiated by various metrics including lifestyle, age and risk tolerance.  From an institutional standpoint, she ensures the portfolios meet the Investment Policy Statement's accordance.  Yasmeen is also responsible for driving the asset allocations across a variety of accounts, as well as maintaining a myriad of suitable investments for company and individual 401(k)s and foundations and endowments.
A native of Toledo, Yasmeen joined the Mansour team in 2014 after previously working as a financial consultant.  She spent most of her earlier years in the audit and financial analysis areas for a Fortune 500 company, where she honed the skills to apply to wealth management.  Her strong background in audit provides for an extra eye in discerning nuances of portfolios and their activities.
Yasmeen also created and runs her own consultancy focusing on small business development.  In this role, her focus is on helping non-profits and human service organizations build a sustained platform to profitability. She enjoys working closely with non-profits to ensure they have the necessary tools to meet their short and long-term goals.  She establishes effective and efficient processes for the non-profits to assume responsibility.
Yasmeen is an active member of her community, serving on committees such as Truly Toledo and HearCare Toledo.  While living in Washington, D.C., Yasmeen received an award for her philanthropy efforts on behalf of ANERA, an organization focused on the relief of refugees worldwide.
Yasmeen has an undergraduate degree in Finance and French from John Carroll University. She earned a Master of Business Administration degree from Case Western Reserve University, specializing in finance and entrepreneurship.  She lives in Toledo with her husband and two children.